Recently on GameFAQs there was a question asking about your all time favourite video game and I really took it to heart. I spent a long time trying to pick a favourite and then noticed it allowed you to pick up to 10, huzzah! Anyway this really inspired me to thing long and hard about my favourite games of all time and I thought I would share them with you.
Note: These are in no particular order because I CANNOT CHOOSE.
Animal Crossing: New Leaf
I played Animal Crossing: Wild World a lot as a kid and very early this year I borrowed Animal Crossing: New Leaf from a friend as I was considering buying it. Well I bought it for my own Nintendo DS after playing just 20 minutes of it. It's so relaxing and easy to play. I like to play it when I come home from work as it's a nice way to wind down and if you've had a hard day then your villagers are there to cheer you up!
In this game you get given the role of Mayor in the small town of – name of your choice (mine is called Goo). The residents of this town are small animals, there are a number of species and it is random who you start with and who can move in (though you can receive characters you Streetpassed with). At the moment I have 3 cats in my town which I really like! All the characters are so friendly and some have some really interesting dialogue once you get to know them. It's also nice building up your town from a few shops to having several buildings in your town and a bustling shopping centre where you can sometimes meet people who have moved out of your town. It's an adorable game and has a huge number of collectibles and medals to get if you are more driven by that kind of thing.
If this hasn't sold you then know that this year I have played 259 hours of it, and I have no intention of stopping!
The Sims
The Siiiims, how could I not include this. This was the only non-educational game I had for a huge part of my childhood. I feel like I should note as I child I had the base game, Livin' Large, House Party, Unleashed and Makin' Magic – the latter being the greatest expansion pack for any game of all time. This game is so good and had so much to do! The character creator is really limited if you go back and play now, but it still has a nice array of stereotype looks which you can base your sim's life on.
I loved having several cats in the game, and living in Magic Town (with the help of cheats, it's not like anyone actually earns their sims money) was a nice way to live out my childhood dream of being a witch. I loved being able to bake and craft spells and charms, as well as make loads of the ingredients at home. I didn't and still don't find it too limiting to live most of my sim's life in their home, which was the selling point of The Sims 3. I still like to play this game on occasion and it can be surprisingly difficult if you try to live a non-cheat life. I've had it crash a few times on Windows 7 so if you want to replay it make sure you look up how to help it run.
The Sims 2
I also love The Sims Twooooooo! But I will admit this is 90% due to custom content. The custom content I have in this game makes it the game I love. I have hundreds of options for hairstyles and eye textures, wallpapers and flooring, doors and windows! I have over 7000 CC files AND I LOVE IT. I have all the expansion packs but only 1 or 2 stuff packs (I don't need it because CUSTOM CONTENT). One of my favourite things to do in this game is make a two story building with the home for my sims on top and a bakery down below. I have at least 5 families with this same set up.
This game had so much more than The Sims 1 and did I mention the amount of variety the custom content gives? I really liked also being able to (sort of) make your own neighbourhoods and build the whole town from the ground up. I've been working on Norrland, a Swedish inspired town for years, very very slowly. I haven't enjoyed The Sims 3 or what little I've played of The Sims 4 nearly as much as this, and if you've ever thought of playing a Sims game but somehow haven't, then play this one.
SimCopter
No, I didn't have a favourite developer as a child, Maxis just happens to have made all the best of my childhood games. SimCopter is an incredible game and if you mention it to me in real life you will get bored of me very quickly. In this game you fly around various cities aiding emergency services by doing things like putting out fires, flying injured civilians to hospitals, landing on criminals to kill them and telling civilians to "move over you stupid bohemians". This game is fun and has hilarious radio ads and music which isn't bad to listen to. It does provide challenge in the later levels though when you have to combat winds while trying to get to four locations at once. This can also be made to run on Windows 7 but I have had it crash a few times (but you can have a really far draw distance which is amazing).
Sonic Adventure
I exclusively played The Sims and Sonic The Hedgehog games up until I was about 14. This is my favourite Sonic game of all time (though Sonic Heroes almost made the cut for this list). This game allows you to play as 6 different characters who all have their own storyline which snake between the other character's. The facial animations in cut-scenes are spectacular. It has levels to play through which are not all the usual speed through as fast as you can, in the casino are you have to play games to earn money Knuckles' levels require you to find and dig out gems. I actually like Knuckles' story the best as it involves Tikal the Echinda who is one of my favourite characters from the entire Sonic franchise. This is a fun game and it's interesting to explore different characters.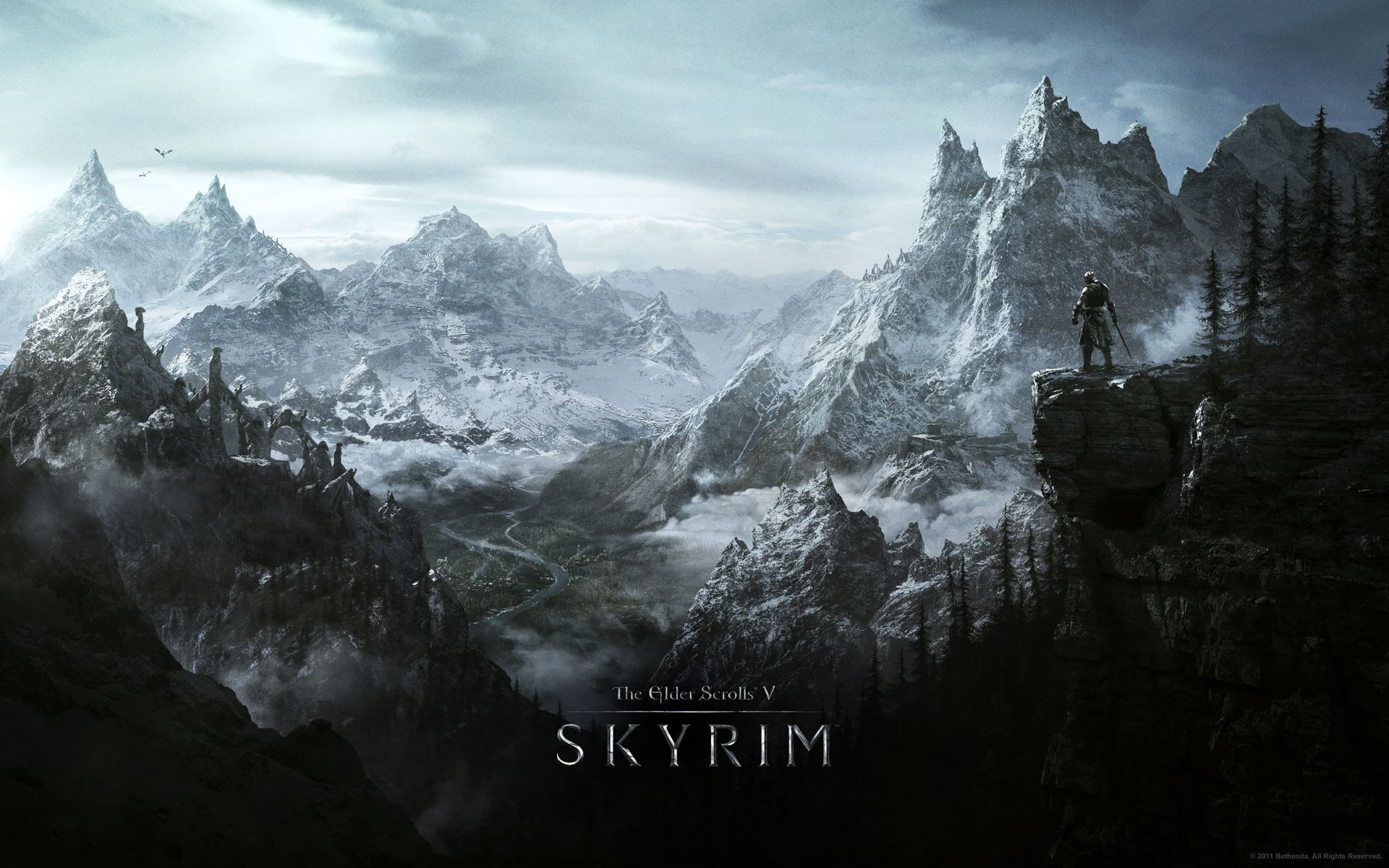 Skyrim
My first Bethesda game <3. This was the first open world game I had ever played besides SimCopter and The Urbz: Sims in the City and opened up a whole realm of gaming possibilities to me. This was the most realistic game I had ever played and was the newest game I had ever played (I had previously never played anything made past 2008 and that was only Mirror's Edge years after it came out). I couldn't believe how many options I had, and I adored the setting – I adore forests and snow and the feeling of cold. Although of course it has it's faults, this was a game changer (haha) for me. I'd love to play this on PC with enhancement mods, but for now I will manage with my Xbox 360 and laptop which crashes playing Sushi Cat online.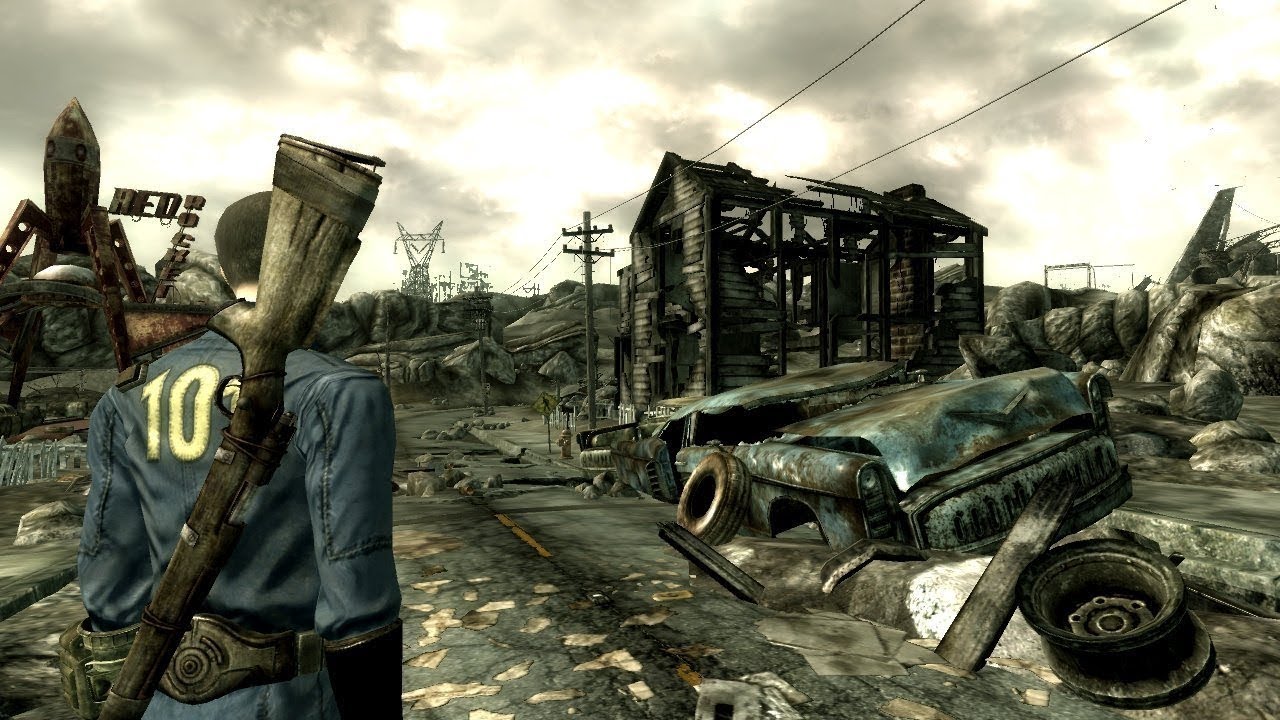 Fallout 3
I hated Fallout games for a good chunk of time. I had tried to play Fallout: New Vegas but I found it confusing and I couldn't see the subtitles on my Xbox as I didn't have an HDMI cord so it was too hard. But come this year's E3 I was live streaming the Bethesda presentation full of excitement. Fallout 4 was annouced alongside the release of Fallout Shelter and I couldn't be more excited. The next morning I trotted down to my local game store, pre-ordered my Fallout 4 Pip-Boy Edition and picked up Fallout 3. I have only played through Fallout 3 once so far, but it was a 90 hour play through and I finished all of the DLC. I found this game to be super immersive and I loved the apocalyptic setting (I had some Fallout CC for The Sims 2 when I was younger actually). I can't wait to play it again at some point!
Portal 2
I was introduced to the first Portal game in 2009 thanks to Steam and a friend of mine. I found it really different and interesting, and the atmosphere was great. It wasn't long after that I bought a large Valve pack of games in a Steam sale and have played most of them. I was super excited when Portal 2 was released and it did not disappoint. I love humor in video games and having Stephen Merchant voice Wheatley was a great choice. It was great to have a long and deep story while still relying on the Portal mechanics and I love a bit of retro styling!
Deadly Premontion
This game is everything! This is heavily inspired by Twin Peaks and I actually played this before ever watching the show. I like to describe this as 'the best worst game ever' it has so many issues but I adore it. You play as an FBI Special Agent who is called into the small town of Greenvale to investigate a murder and start trying to uncover the identity of the Raincoat Killer. I have spent so long playing this game and have finished it twice (I haven't got all the achievements yet because of a glitch, but I still love you game). I've only played the Director's Cut and I recommend it as I've heard the original has a lot of issues (well more than this version).
It's a really fun game and has a beautiful blend of horror, humor and life sim in it's mix. I really enjoyed being able to take days off from investigating just to explore the town, find some of the collectibles or even just go fishing. Also you can choose not to shave and the main character will just grow a small beard over the course of the investigation. I will return to this game time after time, it's always fun. Secretly this might be my number 1 game, but don't let me find out I said that. Also just listen to this track from it and tell me you don't want to play it.

Thanks for reading, you may have noticed there were only 9 games, but I can't pick a 10th. I could go with The Urbz: Sims in the City, maybe Sonic Heroes but I don't feel like picking them! I think I probably will have found a 10th by the end of this year. There's still Fallout 4 and Star Wars Battlefront to come, and I am loving Until Dawn. We shall see!